Hey Guys! I went to the drugstore yesterday to pick up some OPI nail wipes, and as usual I came home with way more! I picked up two of the Layla Magneffect polishes (among some other stuff!). The one I have for you today is 05 Purple Galaxy, It is my fave shade of purple. The main colour is a dark vampy purple and the stripes from the magnet are a gorgeous violet purple. This colour is perfect for Fall, or anytime really, since purple is my favourite colour!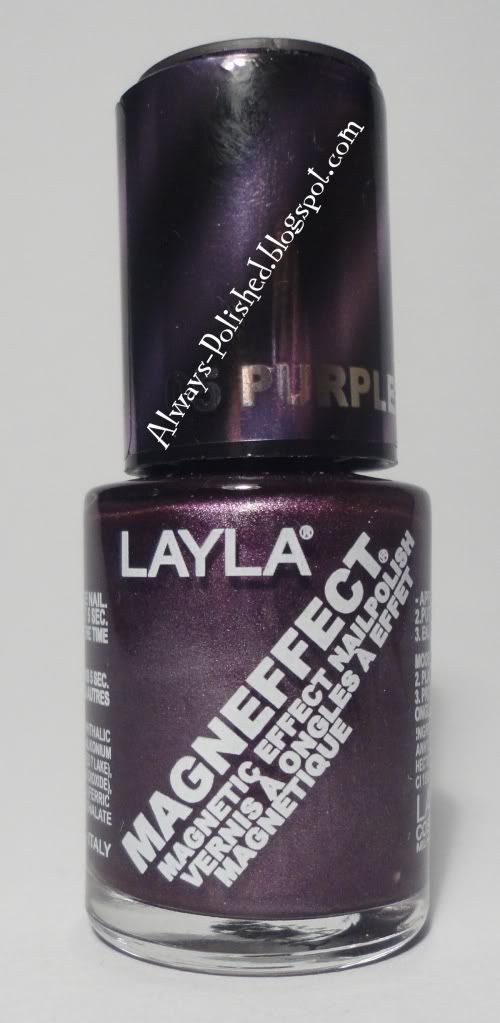 The top of the bottle has the magnet attached.



For this mani I
first used a base coat of OPI Nail Envy Matte, then one coat of Kleancolor Metallic Purple, because I'd heard that if you don't use underwear then you have to use a thick coat or you don't get full coverage.
I then used one coat of the magnetic, then one of Seche Vite.
Basically you just apply the polish, and hold the magnet as close as you can to your nail while the polish is still wet. There's a line on the magnet showing which direction to hold it against your nail. The magnet grabs the metal particles in the polish and makes the pattern on your nail.
The colour is off in these pics. It's more purple than blue. I tried so hard but my camera just freaked out and couldn't get it right! lol! It's closer to the colour on the bottle lid in the second pic.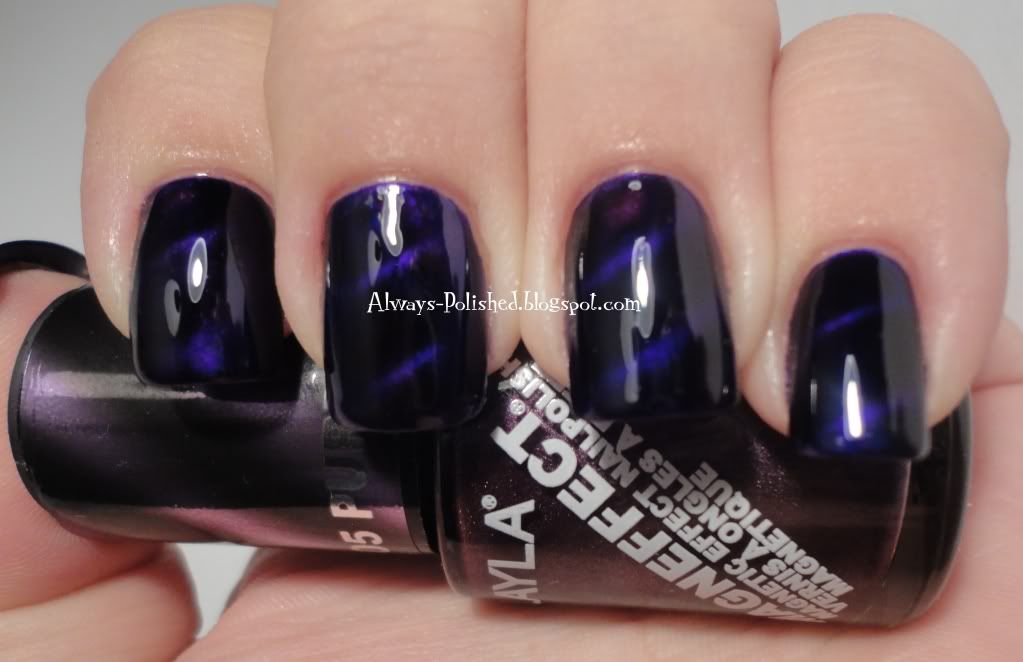 In real life, it's really glowy and vampy looking. It's really beautiful!
Just a tip: you should wait till the polish is dry or almost dry before applying topcoat. or you could wreck the design.
Have you tried any magnetics before? Did you like them? What kind did you try?